Most webmasters who have blogs or websites to promote pages to make money online will probably know the difficulties of finding a good advertising platform with native ads if your content is adult content and you need adult traffic.
Since the beginning of the Internet, the technological giant monopolizes a large part of ad sales and, together with Facebook, forms a duopoly that is difficult to overcome. Currently it is estimated that they monopolize 75% of the market and unfortunately, they do not admit pages of many themes, among which are betting pages, casinos, adult content, etc.
Top 4 Adult Ad Network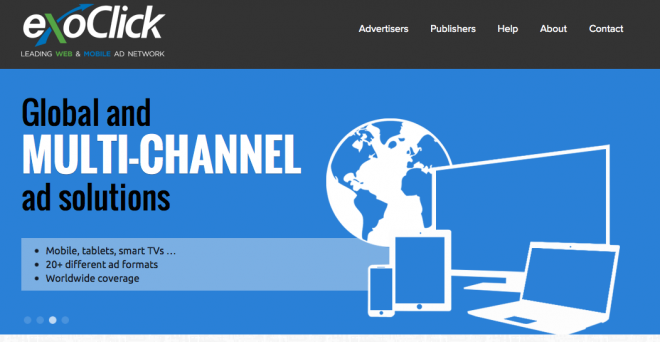 Fortunately, some advertising platforms have been able to see an opportunity for this problem and that is exactly what Exoclick has done since its creation in 2006. This portal basically took advantage of the customers that Google did not want and currently generates more than 5 billion annual impressions and earns 100 million dollars annually.
Their publishers can monetize every ad space on your website through continuous optimization. Exoclick uses the most advanced techniques in Geo-Targeting.
Exoclick introduced the model used by Google in the porn industry, which segments by country, by type of device and charges for each time the ad is viewed, which generated more revenue and increased the competitiveness of this type of page.
ExoClick offers 5% of the revenue generated by referred publishers for a lifetime, as long as the publisher stays online.
Main Features of Exoclick
Minimum payment: 20 Euros or 20 dollars (depending if you are in Europe or not)
Payment methods: PayPal, Payoneer, Paxum, ePayments, WebMoney, Cryptocurrencies, Bank Transfer
Countries: International
Referrals: Yes, 1 level: 5%
Different Ad Formats: Banner, Popunder, Push, Native ads, Direct Link, Interstitial, Instant Message, Video, Email Link, among others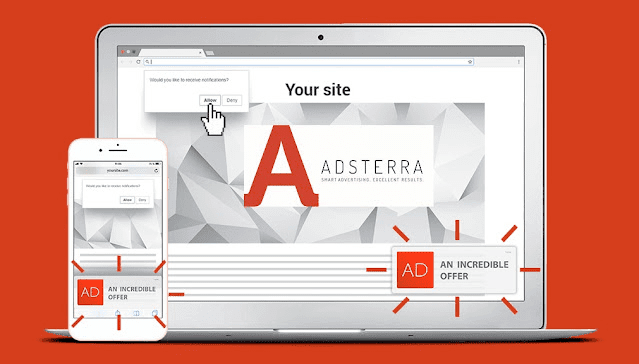 Adsterra is major adult ad network with a Partner Care approach incorporated. They can deliver over 30 billion ad impressions per month worldwide. Also, they can offer an experienced and qualified crew, unique direct adult traffic from all the world, three levels of fraud protection, and a wide range of advertising formats and payment methods. Its leading verticals are VPN, Utilities, Subscriptions, Sweepstakes, Dating, Adult Pay Sites, Cams.
In 2020, Adsterra became the winner of the Affbank Awards (the category of best adult advertising network).
Recently, they launched a completely new and highly customizable ad format: Social Bar. A/B tests have shown its extremely high engagement and conversion rate, outperforming other formats. It works great on adult vertical and cam sites.
Benefits for publishers:
Clean ads. Malicious advertising is not allowed on Adsterra. Malicious software, along with redirects, drive-by downloads, and alerts, is strictly prohibited.
Quick and easy start: 10 minute moderation.
Large group of advertisers with more than 20 campaigns and exclusive offers.
100% fill rate.
High and stable CPM rates.
They have Smart Direct Link to monetize all types of adult traffic (apps, social networks)
Automated payments twice a month on fixed days, starting at $5.
Payment methods include: PayPal, Bitcoin, Webmoney, Paxum, Bank Transfer, Bitcoin, Tether
Detailed statistics in real time.
Anti-AdBlock function that increases income.
Easy API integration 5% lifetime referral program.
Dedicated and caring managers and live chat support.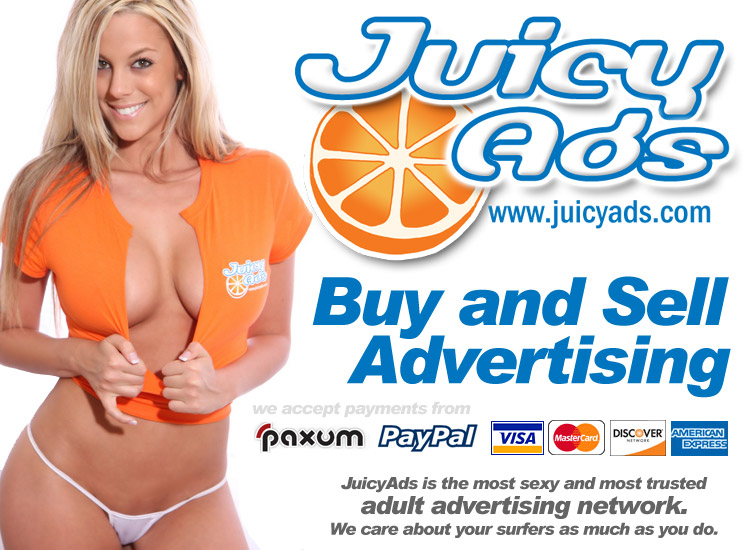 The operation of JuicyAds is quite simple, however it is important to bear in mind that in order to receive payments it is necessary to provide a telephone number when registering, in order to verify the account.
When you start in this network you can register as an advertising seller, advertising buyer or both at the same time; the latter will allow you (if you wish) to have higher profits in the future, venturing not only as a publisher but also as an advertiser.
To start earning money with your website, you must access the "Sell Ads" option, where you will enter your website, placing it in the corresponding category; in this part you can include it in general categories (greater web traffic) or in specific categories (it will limit the number of visits).
Banners are the ones that offer the most options, they are fully customizable and configurable. They offer video advertising, mobile banners, contextual advertising (using text); and also allows you to define the minimum prices of the campaigns where the advertising is displayed.
Using PopUnders, advertising is started by opening a pop-up window when the user clicks on the web page; this format is very well paid, with a high CPM, but in JuicyAds it is not allowed to configure them to your liking.
The last option to generate profits is traffic for mobile devices, which generates advertising codes through two options: Redirects (advertising with redirection) and Onclick / PopUp (advertising window similar to PopUnder, which opens when accessed from the mobile).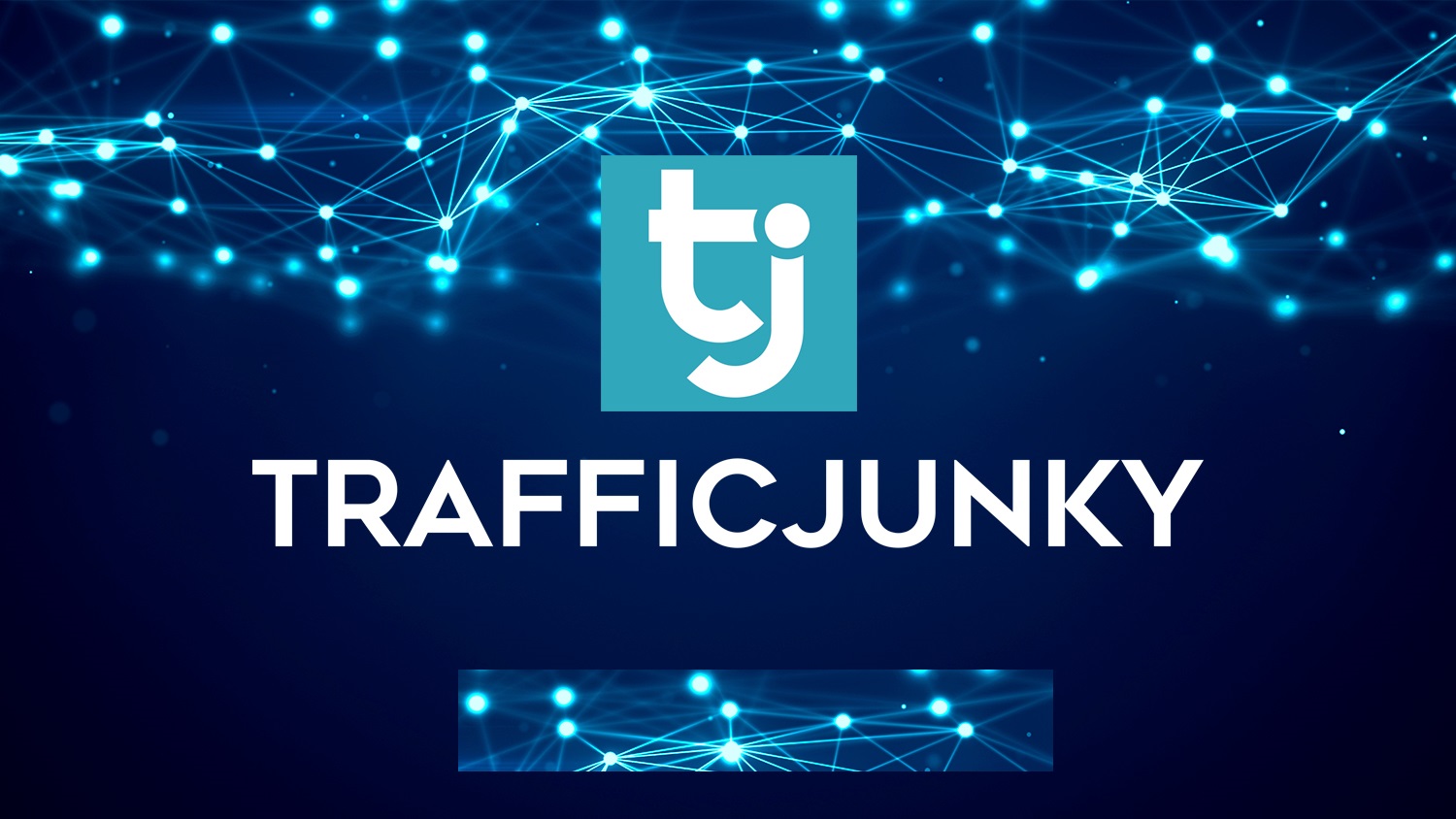 For both buyers and publishers, TrafficJunky provides an excellent service. TrafficJunky has a network of top-tier porn sites. Your advertising appears, among other websites, on Redtube, Tube8, PornHub or Youporn. That is, the most visited sites in the world on this subject. Why is this important? Because you will not find poor quality traffic or bots from small pages trying to automatically click on your ads.
Advantages of buying traffic on TrafficJunky
You get a quality audience interested in your topic.
It provides different sources of traffic: tablets, mobiles and PCs.
It allows you a high segmentation by zones.
The sites they have are high quality pages, so you avoid bots.
You pay for impressions, so you can get a lot of clicks with a good ad.
You can choose the website where you want to publish your ads.
Following my opinion of TrafficJunky, I should also highlight the technical service. They have a series of online advisors who can always guide you in your campaigns. They only work during American business hours, but it is an extra that many companies do not offer you.