With just over 15% of e-commerce sales today being generated through the use of affiliate marketing, we're seeing more and more efforts from both brands and affiliate marketers to offer better products and/or services, and in this way, have more profits when using native ads. That said, marketing that is based on real data is extremely important to affiliates, since maintaining a strict and detailed control of your marketing campaigns will give you valuable information about the tastes and behavior of your users. Thus, by using affiliate tracking software, you will be able to monitor your management and earnings, reconfigure campaigns, or even take a new course if necessary, always based on real-time data reports.
Must haves of affiliate tracking software
Today's affiliate marketing software may share many of the same features, but what really matters is what separates the good guys from the bad. To begin with, the software should have an intuitive and user-friendly interface.
An affiliate tracking software can boast of having all the best affiliate tools and features available on the market. Even so, all this effort is useless if the Dashboard is not easily understood by the end user.
The best affiliate tracking software offer strong data tracking and reporting capabilities. Brands need to be able to accurately track their affiliate sales and access core data in real time to effectively measure revenue from their affiliate campaigns.
Therefore, a good affiliate tracking software should provide brands with all the affiliate tools they need to launch, manage, promote and scale their affiliate programs, such as flexible commission management and customizable online affiliate tracking and reporting capabilities in real time.
At the same time, they must offer peace of mind to their customers by providing the highest level of fraud detection and other security features.
Ultimately, the best affiliate marketing software mean nothing if there isn't quality customer service available 24/7 to back it up. Readily available customer support is just as important to brands as it is to affiliates.
Best affiliate tracking software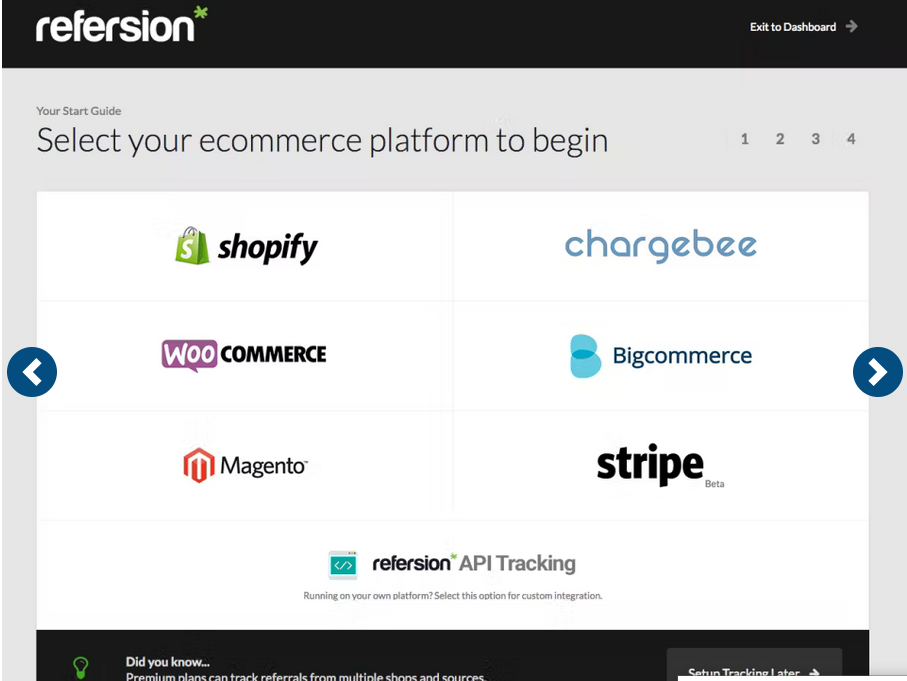 Refersion is committed to creating the best tool to manage your referral sales. This app is incredibly accessible and seamlessly connects with your online store.
Refersion tracks referral sales, lets your customers refer friends, makes payments simple, and provides detailed reporting so you can see exactly how your referral program is growing. Get started with a 14-day free trial.
Refersion is used by businesses incorporating the use of street teams, sales teams, direct and internet marketers, and other types of affiliates to grow their businesses.
Voluum is a one-stop solution for performance marketers, media buying teams, agencies, and of course bloggers. The platform gained much recognition as a performance tracking solution and is considered by many to be the best in the industry. Recently, they have improved their capabilities by developing an integrated native ads media buying feature.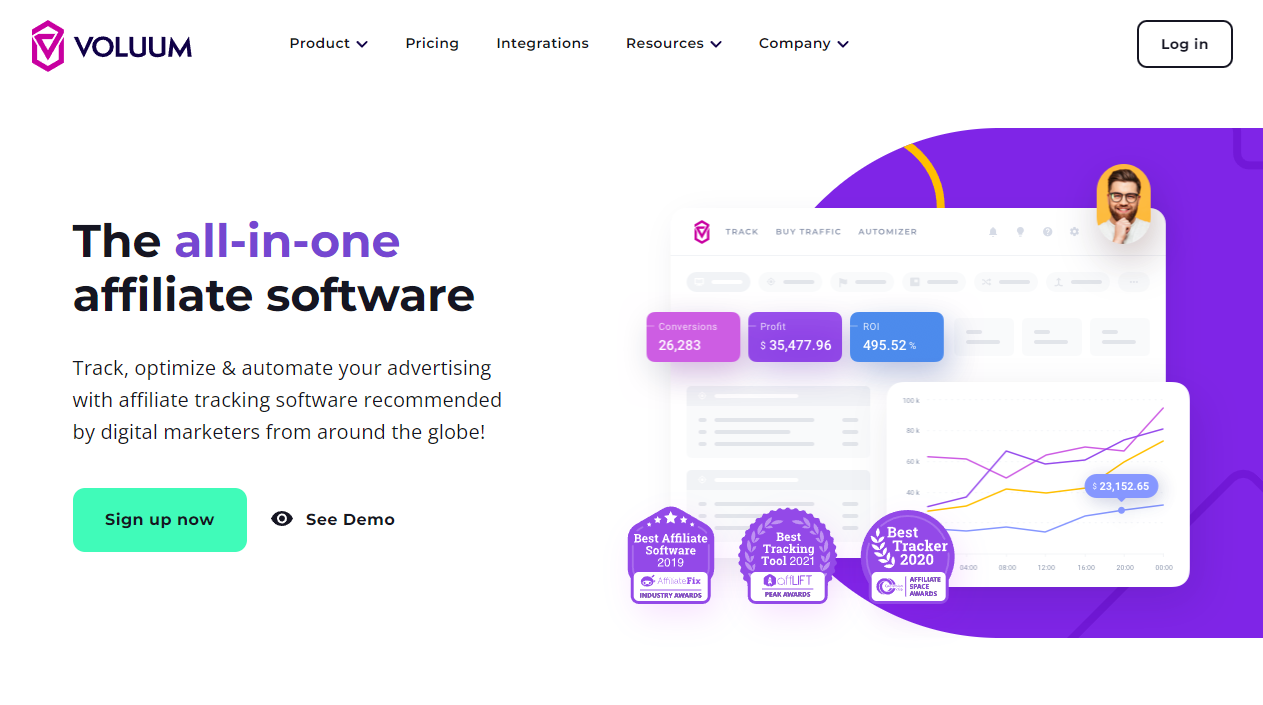 Voluum provides instant insights with real-time data processing so you can transact immediately. Because it's hosted in the cloud, it doesn't slow down no matter where the traffic is, and you can access it from any device. There's even a mobile app that provides personalized alerts on how your campaign is performing.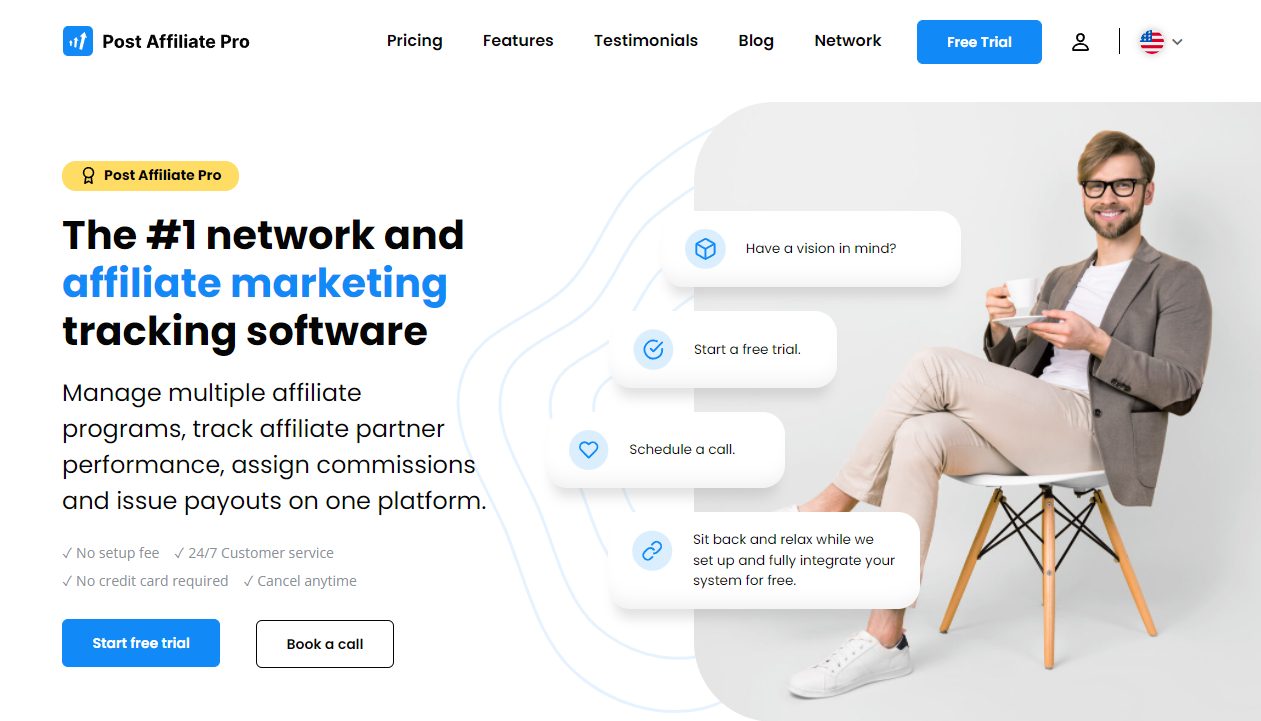 Post Affiliate Pro is affiliate software designed to run and manage entire affiliate programs. This system will give you access to the merchant panel and affiliates to the affiliate panel so they can view their statistics and manage their promotional materials.
Post Affiliate Pro will fully automate your affiliate program. This platform implements several unique tracking methods making it the most accurate affiliate tracking software on the market. Post Affiliate Pro supports all types of affiliate links, you just have to choose the link that best suits your needs.
You will have a personalized affiliate tracking code, direct link tracking, fraud protection, you will be able to track sales in multiple currencies, and you will be able to run private campaigns that allow you to create campaigns that will only be visible to selected affiliates.
With Post Affiliate Pro you will be able to define unlimited number of campaigns and track multiple campaigns running for your store or website. In addition, the platform offers some types of banners that can become more effective with new types of banners, including renamed PDF files or replicated sites.
It offers multiple reports, allowing you to effectively track the performance of your affiliate program. Then, you can compare the performance of affiliates, banners or campaigns, and much more at the same time.

The software has been specifically designed by affiliate marketers for affiliate marketers to earn more with advanced traffic distribution, smart filter system, and a host of useful features like tracking without redirects and many others.
Binom works with a cutting-edge algorithm that knows how to send a click to a landing page that a user has not yet seen and whose offer the user has not yet converted to.
Binom allows users to become more profitable by increasing their frequency caps. Campaign analysis at Binom is a seamless experience as it is extremely flexible and takes optimization to the next level.
Also, it is supported by quick multi-level reports with line marks, search, filters and drill down function so you can rapidly find profitable segments in your affiliate campaigns.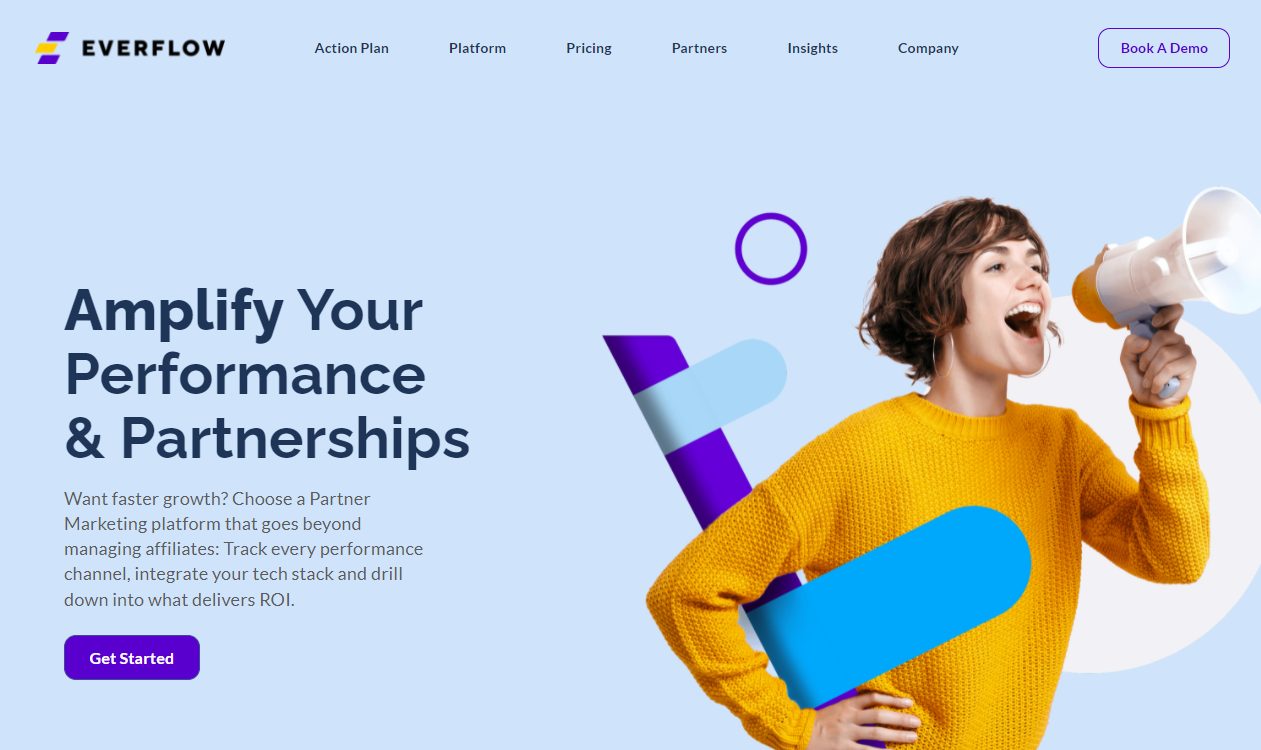 Everflow is a performance marketing platform to track, manage, and analyze the performance of multiple marketing campaigns, from a single dashboard. Everflow is designed to help marketers understand and improve their marketing techniques, providing real-time analytics to identify the best and worst performing placements.
The cloud-based platform allows users to view performance data and analyze campaign metrics such as revenue, profit, margins, clicks, and conversions, from the central dashboard.
To help with placement management and monitoring, Everflow provides businesses with an overview of all their ad placements, along with data on the number of clicks by country, city, affiliate, date, and other details.
Other metrics can also be tracked, including conversions, payments, overall revenue, and other data related to promotional campaigns. With Everflow, companies can identify their best and worst performing locations, as well as overall performance trends, in order to make informed and strategic decisions.
The Everflow platform can also be used as an anti-fraud measure, as it has tools to detect fraudulent users, block fraudulent clicks, capture hidden fraudulent clicks, and integrate with third-party fraud detection tools such as Anura. With fraud detection tools, users can identify fraudulent placements and protect ad partners by stopping harmful clicks before they reach them.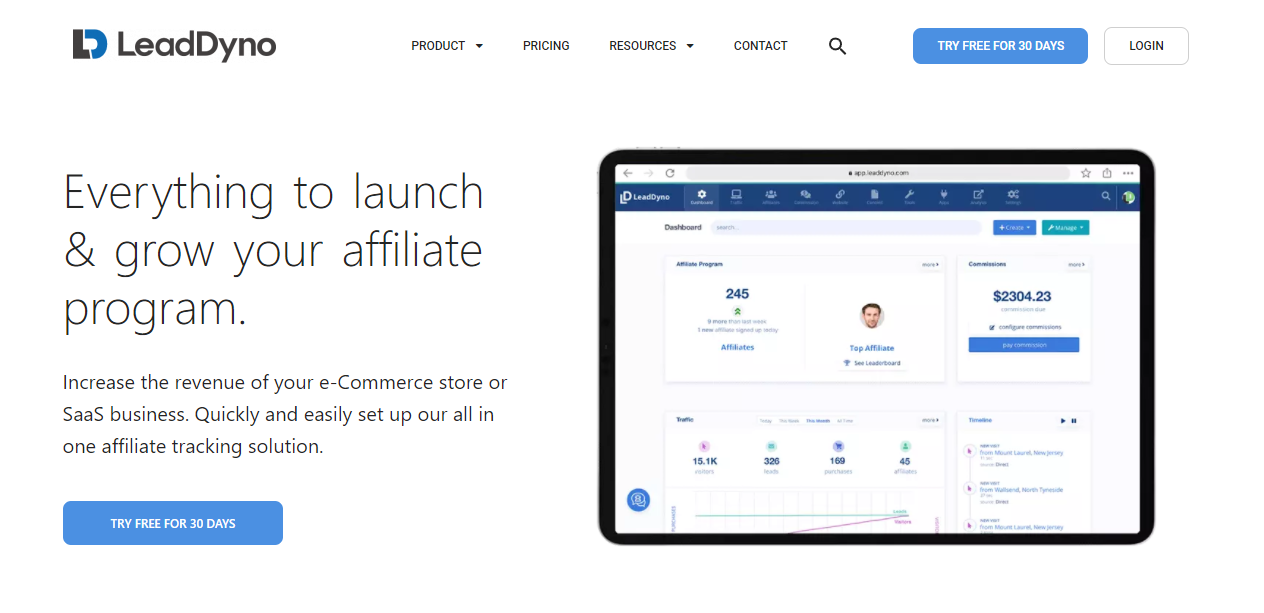 LeadDyno is software that allows you to set up affiliate platforms. The solution includes automated welcome emails, affiliate dashboards, fast affiliate commission payout and many other functionalities.
Setting up an affiliate program on your website allows advertisers and publishers to sign up for the platform to interact.
LeadDyno allows an affiliate network to promote an advertiser's products on their digital spaces. It also sets up a website to allow publishers and advertisers to join your network. Finally, it integrates the affiliate site in the different communication channels of your business: website, newsletter, etc.
LeadDyno allows you to connect advertisers and publishers. Publishers who sell advertising space. And advertisers who want to publish their native ads through an affiliate network. Once registered on the LeadDyno platform, it is possible to access a portal that allows you to manage the campaigns.